This was soooo not on my watch list this year.
Summary of this drama: Powerful movers & shakers of the financial landscape in Korea – can't seem to be content with status quo. Any backdoor dealings that benefit only the few always spells bad news for a country. After the 1997 IMF crisis, South Korea may seem to be on the verge of facing such possibility again due to those who vie for power.
I'm one of those who just won't gravitate towards storylines as such… well, with the exception of Default (2018 movie) which I happened to stumble upon during my flight back to home town. This movie was goooood.
What unexpectedly became the magnet factor for me was the cold-hearted, financial whiz "villain" all wrapped up in GQ-suave package, Eugene Han, played by Yoo Teo.
Eugene Han grew up in the States in an abusive family. Seeing how his mother gets beaten up frequently and belittled by her husband, he felt helpless because he was at an age where he couldn't do anything to help/ protect her. He then vowed to become a rich and powerful man who can be in a position to protect both of them from any harm and to eventually have a triumphant return to South Korea.
Okay, that took me 14 episodes to get Eugene's background story.
However, the palpable on-screen chemistry he has with the serious-bookish Lee Hye Joon (played by Shim Eun Kyung) was unbelievably mesmerizing!
I thought I was the only one – ok, maybe one of the few thousands, who were shipping those two characters until I saw the number of fan-made videos on YouTube 8D
All I have to say is: Money Game has GOTTA come back with Season 2! Jjaeballl!!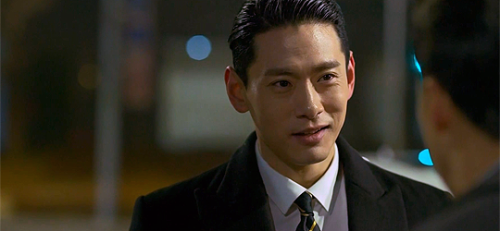 I noticed him in Chocolate (what a very slooowww burrrrnnn of a romance drama) and then found myself watching Seoul Searching (movie). I only then realised he is actually a Korean-German actor who studied acting in NYC. Well, well, well…..
But the BIGGEST surprise for me was the unforgettable supporting role in Arthdal Chronicles:
What in heccckkkk??!!!
How can you be this gorgeous, Yoo Teo?
Regardless whether it's the main lead or supporting role, you leave unforgettable performances and I thank your parents ❤ ❤ ❤ 😀